Elder Hall 146 (Theater Lab)
Last updated
Classroom View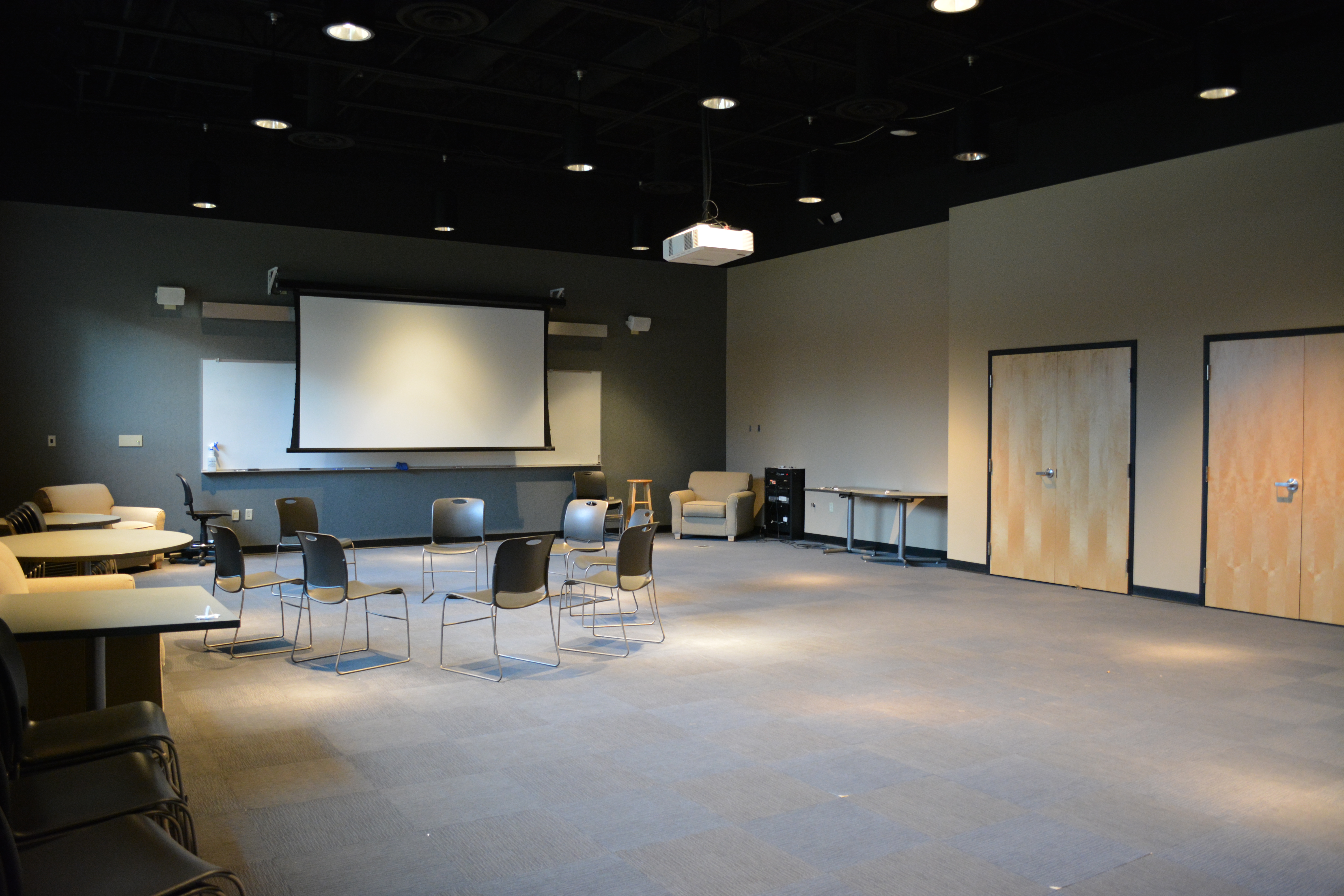 Displays
This classroom has a minimal teaching station, sound system, and one display.
Ceiling Mounted Projector
Projects onto Manual Screen
Sources
The teaching station will provide multiple sources which can be shown on one or more of the displays:
Laptop- HDMI
Blu-Ray disc player
Audio
Ceiling Speakers (main system)
wireless lapel microphone for voice amplification

Volume control at the Teaching Station
Resolution
• For optimal results, please set your laptop's resolution to 1280x800 Aspect Ratio 16:10
Control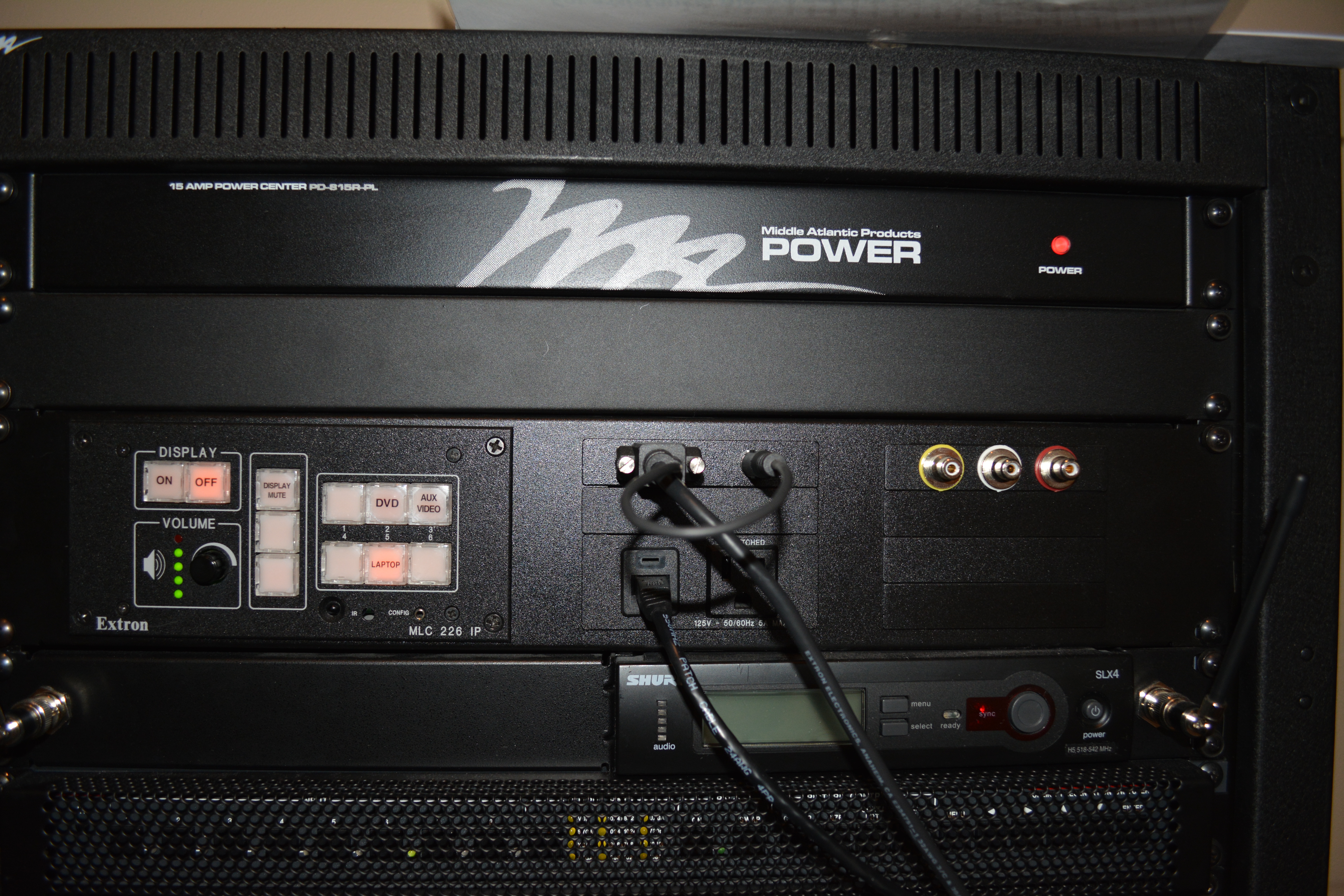 Find further instructions here:
Considerations
This room does not have a PC installed permanently in the room. Therefore, you must use a personal laptop, VCR, DVD, or other AUX Video source to provide a source to display on the screen. This room also includes both round and square tables dispersed around the room. The windows have mechanical shades to darken the room for optimal video viewing experience.