Florence (FLEC)
Last updated

17:28, 27 Mar 2017
Overview
This document will highlight AV equipment in the Florence Kentucky Education Center. These systems were installed in 2010.
Displays
These classrooms have a fully equipped teaching station, sound system, and one display.
A – Ceiling Mounted Projector

Projects onto Manual Screen on the front wall of the room, covering a portion of the whiteboard
Sources
The teaching station will provide multiple sources which can be shown on the projection screen:
Laptop – VGA and HDMI
DVD/VHS combo Player
Aux video/audio input jack
Resolution
Please set your laptop's resolution to 1024 x 768 (4:3) for optimal viewing. This is the projector's native resolution.
This site does not support digital signals (typically connected with HDMI or DisplayPort).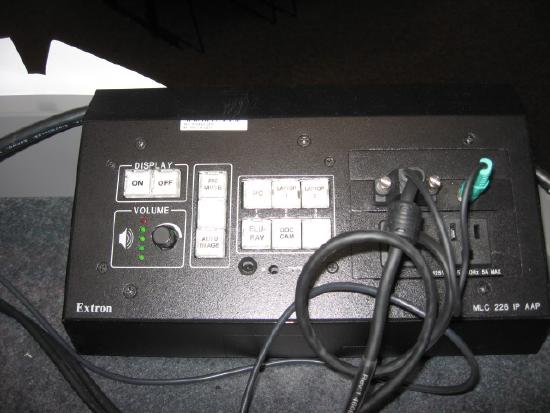 Find further instructions here:
Standard Teaching Station Control
View