How to update your IWU Faculty Bio
Last updated
Goal
This is how faculty can update the Faculty Bio page within Brightspace. It is not updated from within Brightspace, but from a form within myIWU Portal.
To Begin:
Go to the form using this link: Update Faculty Bio Page

If you are logged in to the Portal already in that browser, it will not require a login. If not, it will ask for your IWU login with the standard login window.
If you encounter any errors when selecting the link, try selecting it while in a different browser. We generally recommend using Mozilla Firefox or Google Chrome.

Fill out the form, or make the needed adjustments to the information in the form.
Click "update" at the bottom of the form.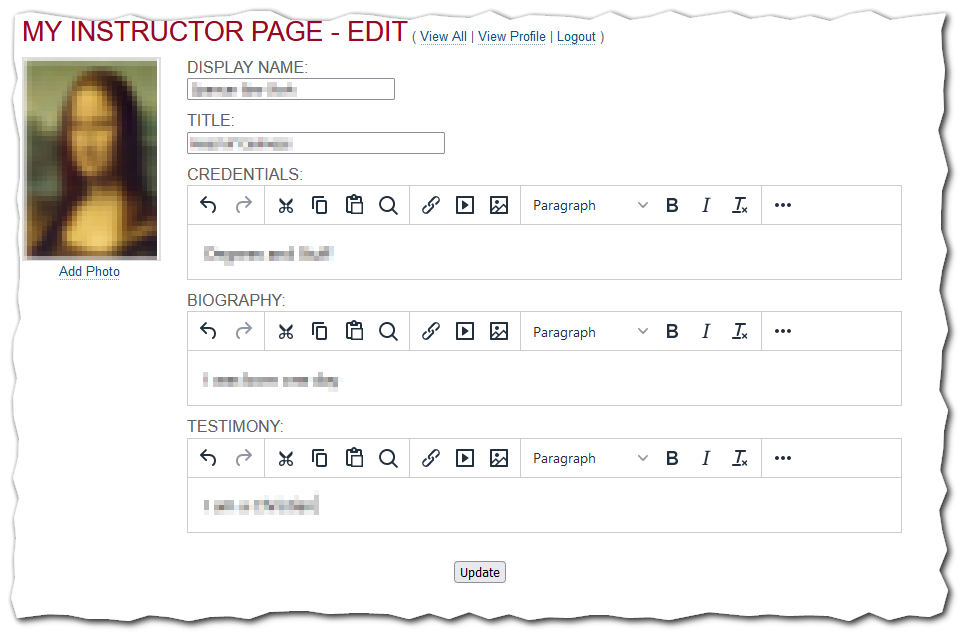 For Assistance:
Please call the Support Center at 765-677-2209 or by email at support@indwes.edu.