HDMI adapter ring
Last updated
This document shows the details and purpose of the HDMI adapter ring
.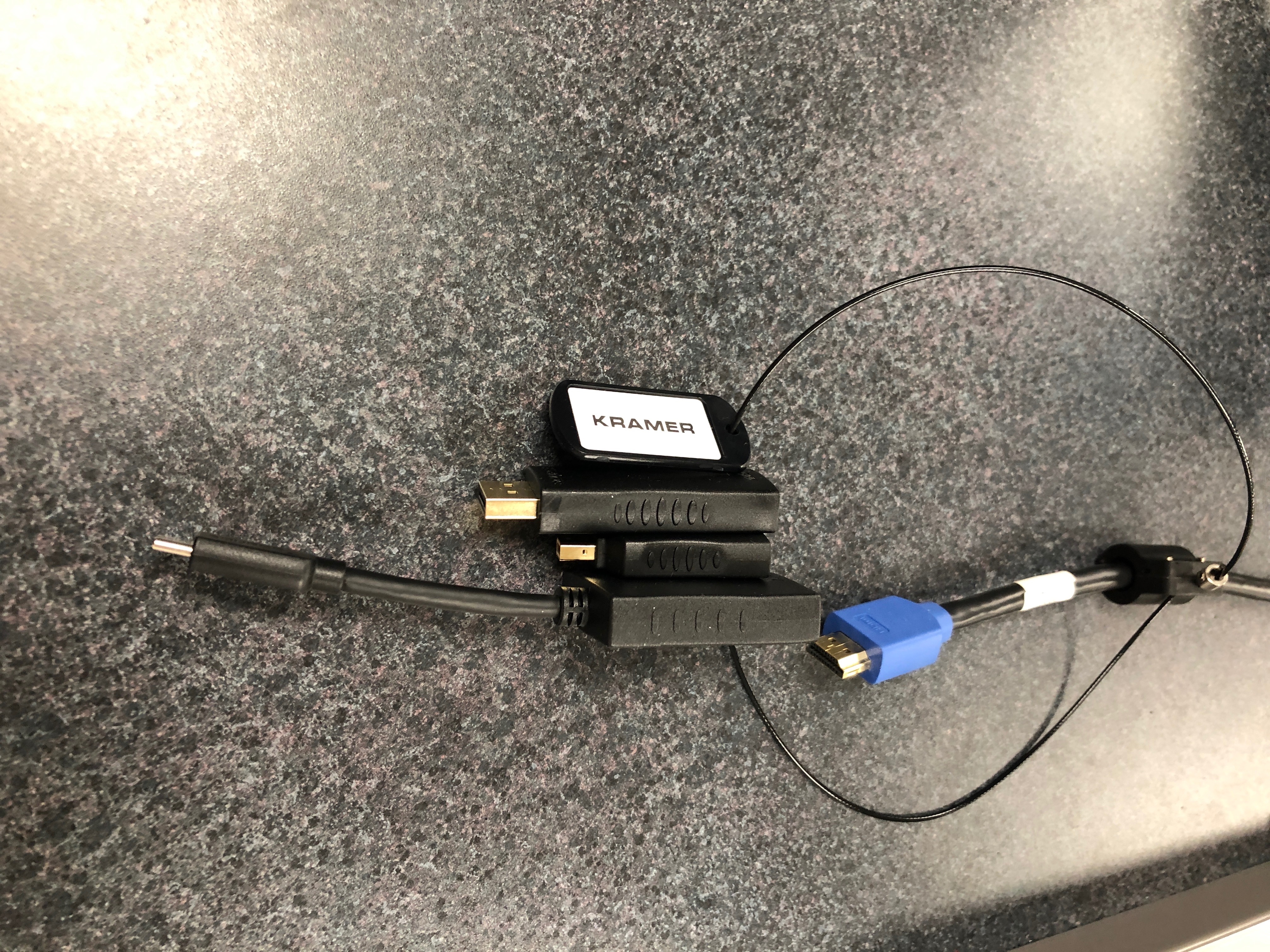 Purpose
Use this adapter ring when connecting your mobile device, which doesn't have an HDMI port, to a provided HDMI cable.
Common locations of the HDMI cable include a classroom teaching station, a conference room, or a TV lounge.
Common devices that can connect to adapters on this ring are laptops, tablets, and smart-phones.
If you would like to purchase one of these adapter rings (currently around $100), please contact the support center, who will help you identify and select the appropriate adapters for your equipment or environment. Some other, less popular adapter types may be added to the ring at the time of purchase, which cannot be added later.
The ring comes with an optional locking mechanism, with radio frequency-interference-reducing ferrite. The accompanying bolts require a T10 torx bit driver to tighten the ferrite bead onto a cable. In the photo above, the ferrite bead has been attached to the laptop HDMI cable on the teaching station.
Common Connections
| Connector - male end | Image | Connector - female end | Image |
| --- | --- | --- | --- |
| DisplayPort | | HDMI | |
| Mini DisplayPort (Thunderbolt) | | HDMI | |
| USB-C (Thunderbolt 3.0) | | HDMI | |