Outlook for Windows not receiving emails automatically
Last updated
This guide will show you how to fix an issue that affects your Outlook client for Windows from not receiving new emails automatically.
First go to the Send/Receive tab and click Send/Receive Groups
Next, click on Define Send/Receive Groups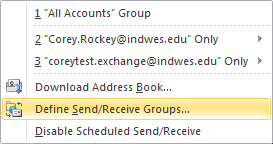 When the window opens, click Edit
If your account listed has a Red X by it, check the box to include the selected account in this group.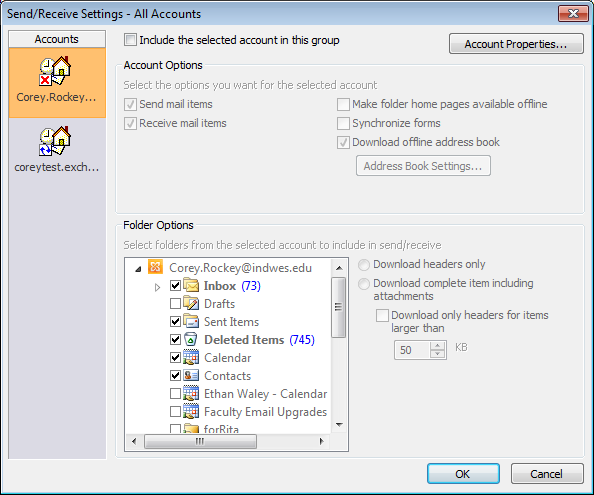 Finally click OK, and then click close of the previously opened box. Also uncheck the Schedule an automatic send/receive every option.
Now, try sending yourself a test message, and you should receive it within 1 minute.