Learner Usage Report for Student Engagement
Last updated
Goal
After completing this how-to you will have a report showing student's last date of engagement/last day of attendance
First Step
On Brightspace go to the Data Hub Link.
Inside of the Data Hub Select the Learner Usage Advanced Data Set.
Enter the Org Unit ID for the Academic Unit you want a report for.

IWU-SHS: 6650
IWU-SON: 6651
IWU-SEM: 6652
IWU-CAPS: 6653

Select Student as the role.
Enter a date range going back one month from the current date. **Always make sure that the end date is the current date.
Click Export
You will then be taken to the Job Status tab. You will have to refresh this page to see if the status has changed.
When your process is finished the status will change from processing to Complete.
You will be sent an automated email in Outlook when the report is ready.
Click the link to be taken back to the Job Status page.
Click Complete to download the file.
Then right-click on the download and open the folder you downloaded it to.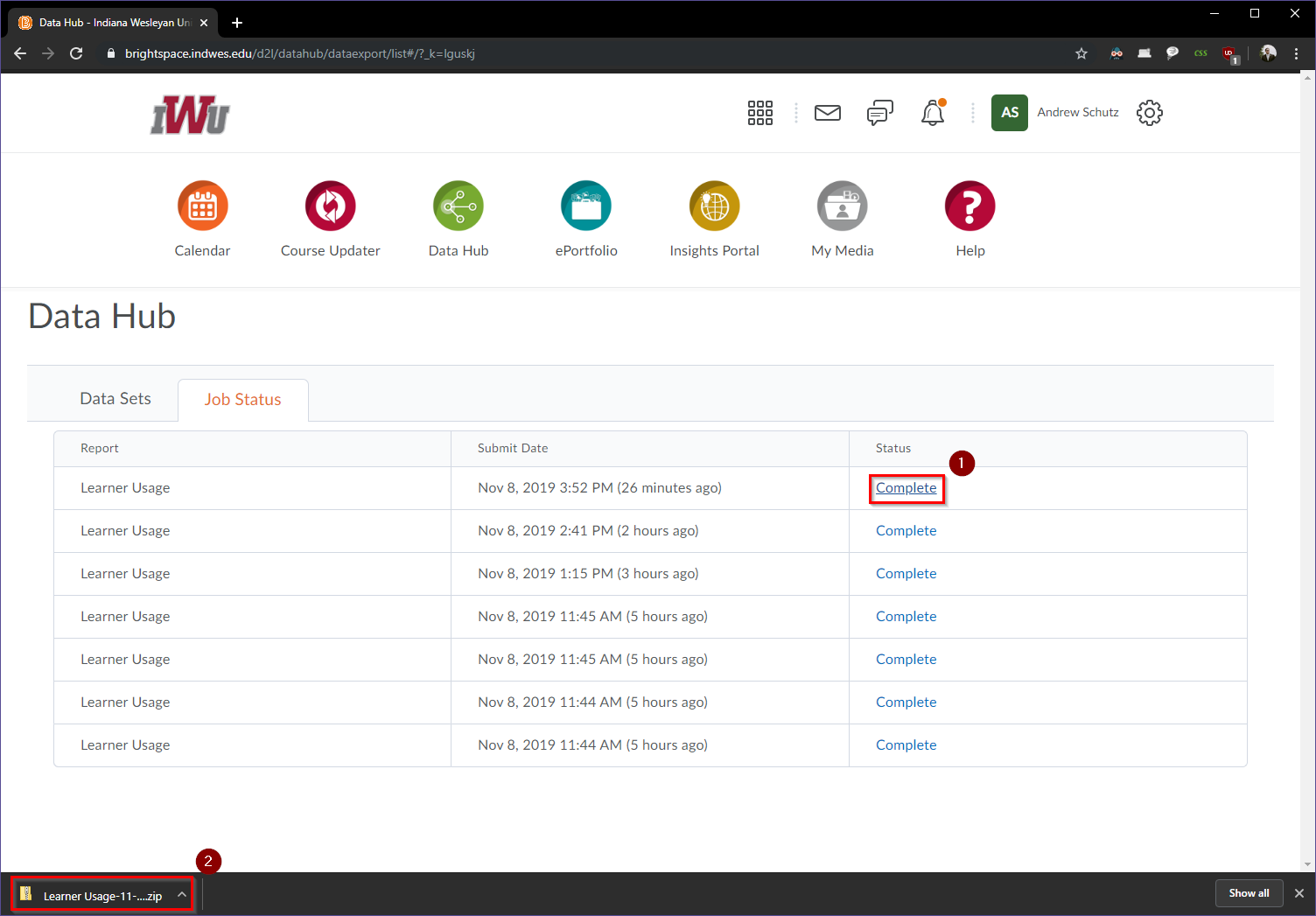 Right click on the .zip you downloaded.
Then click Extract All.
Click Extract on the Pop-up that opens.
You can then open the extracted .csv in Excel.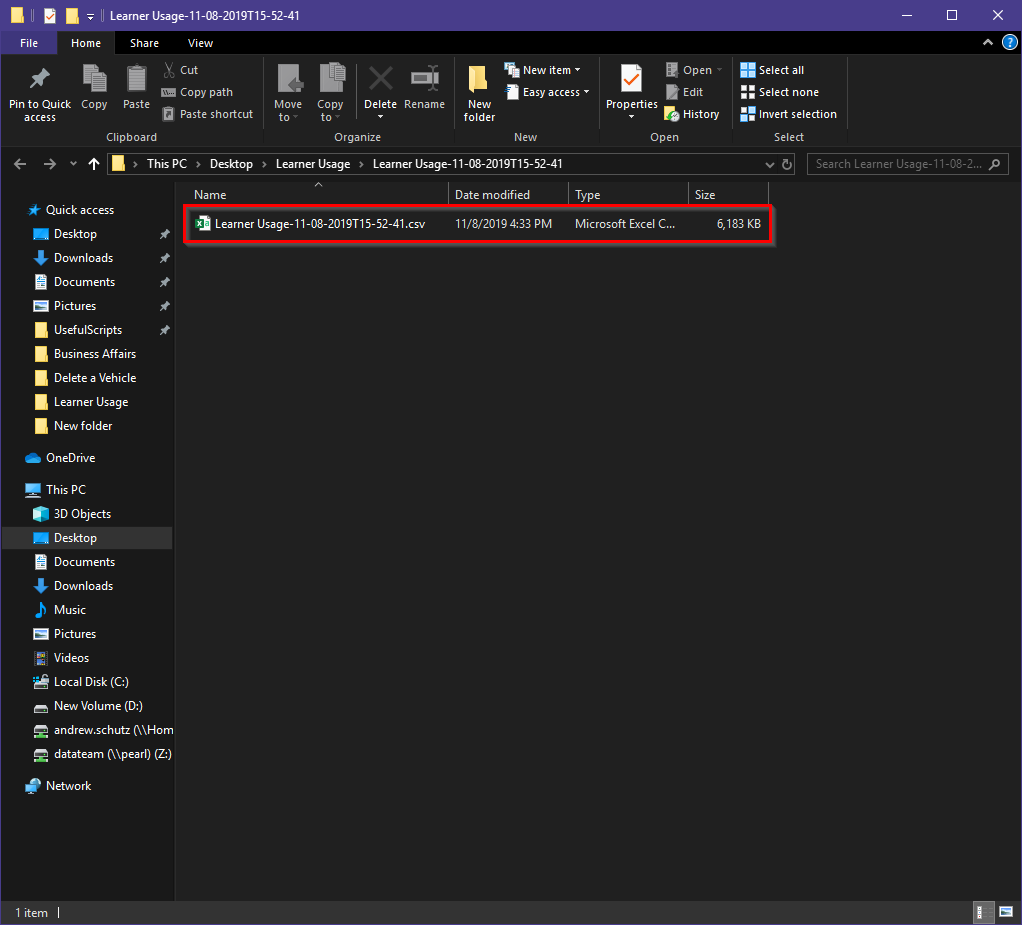 In Excel add a filter to the document to make it easier to use.
Right click on column AA and click Insert.
Paste this formula into cell AA2: =MAX(IF(Y2<>"",DATEVALUE(LEFT(Y2,10))+MID(Y2,12,8)),IF(AB2<>"",DATEVALUE(LEFT(AB2,10))+MID(AB2,12,8)))-5/24
Select column AA and click Format Cells.
Then chose a date format and click OK.
Double-Click on the square in the bottom of cell AA2 to fill the formula to the whole column.
To filter to the current semester, click the filter button on column G.
Then select the current Semester and click OK.
Select column AA and sort oldest to newest to bring the most in danger students to the top of the list.
Make sure to click on expand current selection before sorting.
Then click Sort.
Extras
If you would like to add coloring to the document:
Select column AA and apply conditional formatting to cells with a value Less Than...
Enter the date three weeks ago.
Click OK. This will highlight all students in violation.
To search for a specific student, click the filter button on column K. This will allow you to search for
students by ID.