MyWritingLab Course ID Error
Last updated
Overview
When registering for the Pearson MyWritingLab site it is possible that the user may encounter an error with the system refusing to accept the MyWritingLab Course ID (directly after the user registers for the first time). The user will see an error message similiar to the screenshot below (though it may appear slightly different to some users).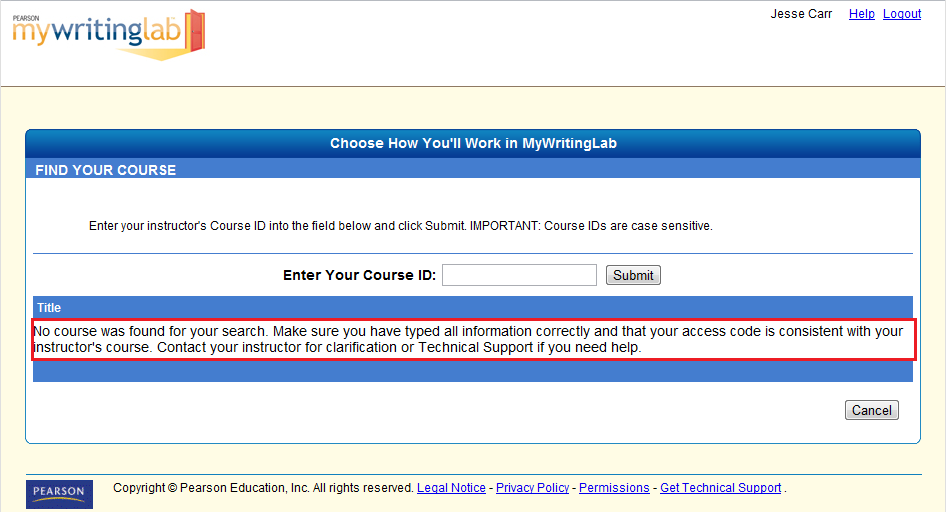 Steps
The workaround to this issue is to first log out of the MyWritingLab site using the 'Logout' button near the top-right of the screen.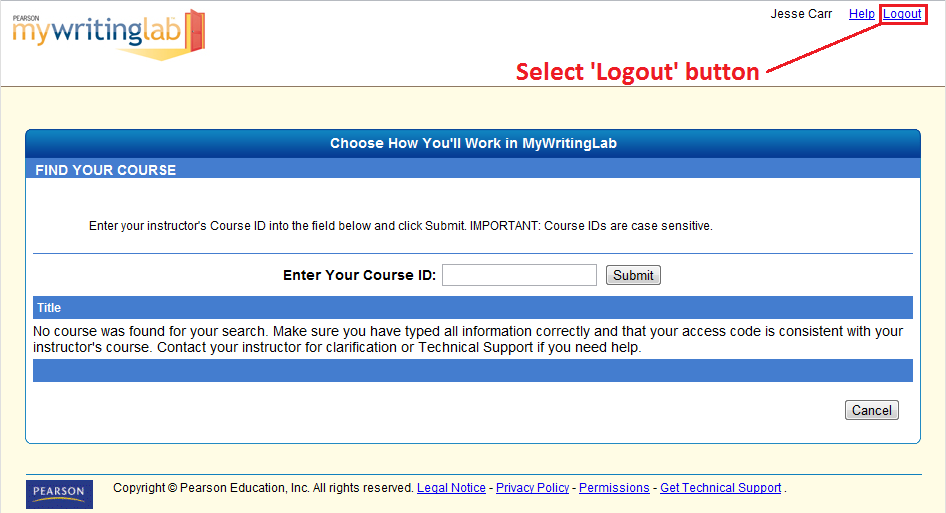 Next the user will need to log back into the MyWritingLab site with the username and password created when registering for the MyWritingLab site. Upon logging in again the user will be presented with the following screen on which they will need to select the 'Join Instructor's Course' option.
Finally, the user will need to enter their course ID into the box titled 'Enter Your Course ID' and select the 'Submit' button. This should bypass the course ID error (assuming the correct course ID has been entered).