How to Setup and Use the Microsoft Authenticator App
Last updated
Overview
The Microsoft Authenticator app is the preferred and most convenient method for two factor authentication at IWU. Not only is it the most streamlined option for logging in, it also provides the greatest level of security. Learn about setting up Microsoft Authenticator below. Follow the steps in the section that best describe your situation.
Using the Microsoft Authenticator App
The preferred method to use as your second factor is the Microsoft Authenticator App on a cell phone or mobile device connected to the internet such as a tablet that you will have readily available when logging in.

Using the Microsoft Authenticator App will send you a Push notification that will appear on your device when you attempt to log in. You'll then be able to Approve or Deny the login request. If you are not actively trying to sign in click deny. An example of this notification on a cell phone is shown below: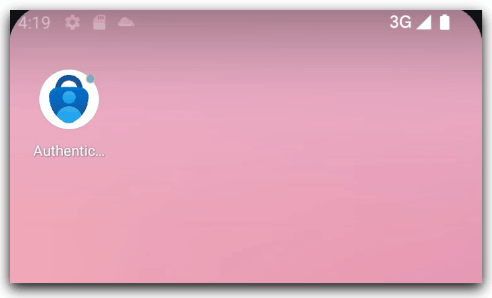 Setup Microsoft Authenticator App
Your steps to proceed will vary based on whether or not you've already setup some options for Self-Service Password Recovery (SSPR) or for Two Factor Authentication (2FA). Click on the heading below that applies to your current situation.
I have not setup any options for SSPR or 2FA yet
Getting ready
Download the Microsoft Authenticator app to your mobile device either through the Google Play Store or the Apple App Store
Set your mobile device aside, then from a laptop or desktop computer, sign into https://portal.office.com
Setting up the authenticator app
Use the desktop or laptop from the section above
Follow the prompts to setup your password recovery options and do not click skip


Note:
This will switch on May 4th 2022 to require you to setup options for Two Factor Authentication and you will no longer be able to skip this screen.

The preferred method, and first option presented, will be to setup the Microsoft Authenticator App
Proceed with the on screen prompts until you see the QR code on screen. Leave this screen up on your laptop or desktop
Switch over to your mobile device that you installed the Microsoft Authenticator App
Connecting the authenticator app to your account
On the mobile device, open Microsoft Authenticator
Select the Scan QR Code option
Your phone's camera will activate and you may then point your phone's camera at your computers screen that is displaying the QR code

Note:
Your phone may prompt you to allow Microsoft Authenticator to take photos. You will need to allow this permission to scan the QR code. If your camera is broken, or your device does not have a camera, you may select the option to enter code manually

Follow the on screen prompts
Switch back to your laptop or desktop computer to continue completing additional options for Two Factor authentication or Password Recovery (such as text message or phone call etc.)
I have previously setup a text/call option for SSPR or 2FA
If you've previously setup a valid phone number you will likely not be prompted automatically to setup the Microsoft Authenticator App. To get the app added, you'll need to follow the steps below.
Tip:
Before you begin, use the app store or the Google Play Store to download the Microsoft Authenticator app. Once installed, proceed with the steps below.
Sign into your account
On a mobile phone or mobile device such as a tablet, download the Microsoft Authenticator App from the Google Play store or Apple App Store
Head to https://portal.office.com on a laptop or desktop computer
Use your previously setup phone / text option to sign into your account if prompted for two factor authentication
Click on your profile photo circle in the upper right corner
Select View account
Click in the Security info section click update info
Click Add method next to the + symbol
Choose Authenticator app in the drop down menu and click add
Click Next on the prompt to download the app
Click Next until you see the QR code
Connecting the authenticator app to your account
On the mobile device, open Microsoft Authenticator
Select the Scan QR Code option
Your phone's camera will activate and you may then point your phone's camera at your computers screen that is displaying the QR code

Note:
Your phone may prompt you to allow Microsoft Authenticator to take photos. You will need to allow this permission to scan the QR code. If your camera is broken, or your device does not have a camera, you may select the option to enter code manually

Follow the on screen prompts