Large Classroom Layout
Last updated
Displays
These classrooms have a fully equipped teaching station, sound system, and one display.
Ceiling Mounted Projector

Projects onto Manual Screen on the front wall of the room.

Preview monitor on top of the cart showing the same content that is sent to the projector
Resolution = 1280 x 800, 16:10 aspect ratio
Sources
The teaching station will provide multiple sources which can be shown on the projection screen:
Audio
These classrooms have been created from two smaller rooms, and the speaker zones have been joined together, and all speakers are controlled by one volume knob.
8 Ceiling Speakers

Volume control knob at the Teaching Station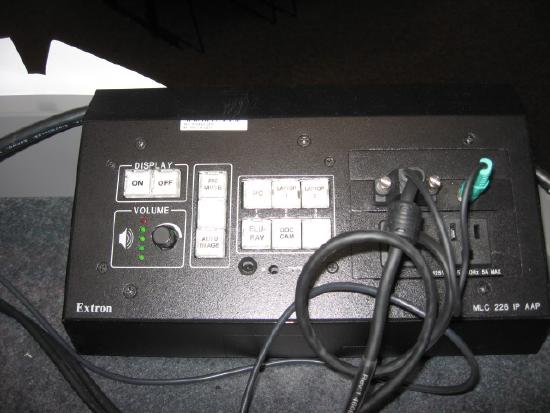 Find further instructions here:
Standard Teaching Station Control