Florence (FLEC)
Last updated
Overview
This document will highlight AV equipment in the Florence Kentucky Education Center. These systems were installed in 2019.
Displays
These classrooms have a fully equipped teaching station, sound system, and one display.
Ceiling Mounted Laser Projector
Projects onto Manual Screen on the front wall of the room, which covers a portion of the whiteboard
Resolution: 1920 x 1200 (16:10 Aspect Ratio). This is the projector's native resolution.
Sources
The teaching station provides multiple sources which can be shown on the projection screen:
Audio
Ceiling Speakers
Volume control knob at the Teaching Station
Control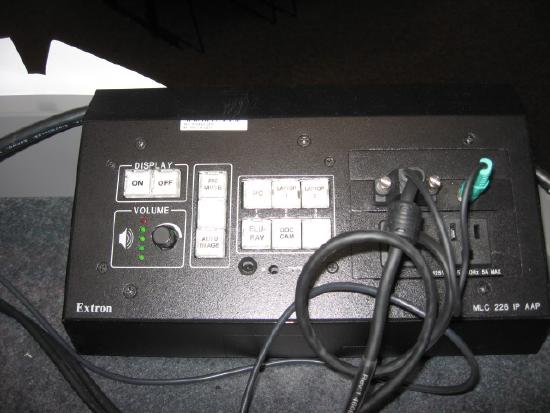 Display On and Off buttons control the Projector's power state.
AV Mute causes the projector to emit a full screen black image. It does not turn off the projector.
Find further instructions here: Standard Teaching Station Control
Video Conferencing
Florence Education Center has one VC cart which can be used in any classroom or conference room.
View